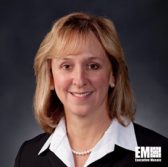 Parsons has received a task order from the Defense Threat Reduction Agency to continue to provide surveillance services for land border regiments in Lebanon in support of the country's Border Security Project.
The task order for the project's second increment was awarded through DTRA's Cooperative Threat Reduction Integrating Contract II and covers equipment delivery and training support as well as integration of a surveillance network on Lebanon's 233-mile border with Syria, Parsons said Thursday.
The company will also provide concept-of-operations training support to help the Lebanese armed forces build up capabilities in surveillance, communications and command and control operations as well as detect and deter weapons of mass destruction.
"We are excited to continue supporting DTRA in its mission to reduce the threat posed by weapons of mass destruction," said Carey Smith, Parsons federal group president.
The award comes more than a year after Parsons secured a task order in support of the first phase of Lebanon's Border Security Project.
Parsons has implemented projects in Georgia, Lebanon, Russia, Syria and other countries under the Cooperative Threat Reduction Program over the last two decades.