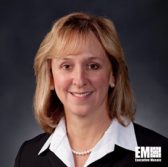 Parsons has secured a contract of an undisclosed value to provide program management services for an office upgrade project at NASA's Jet Propulsion Laboratory in Pasadena, California.
The company said Thursday it will also provide architectural design and construction management support at JPL, which the California Institute of Technology.manages for the space agency.
Carey Smith, Parsons federal group president, said the company has supported NASA projects over the past 40 years and provided services to the agency's Deep Space Network Communication Complexes, Goddard Space Flight Center and Laser Interferometer Gravitational-Wave Observatory.
JPL sits on a 176-acre site and conducts robotic exploration studies on the solar system.
The laboratory also operates 19 spacecraft and 10 instruments designed for Earth science, space-based astronomy and planetary missions.