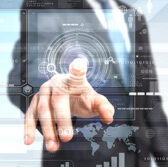 Microsoft's India-based subsidiary has signed a memorandum of understanding with the Indian state of Jharkhand to explore cloud technologies that will work to address the state's digital transformation goals.
The company said Friday it will help Jharkhand explore cloud, machine learning and mobile platforms in a push to optimize citizen services and update education and agriculture facilities under the agreement.
"Over the past year we have experimented with cloud, mobile and machine learning based solutions for better citizen connect as well as to help students and farmers in India," said Sanjeev Gupta, country general manager for the public sector at Microsoft's Indian subsidiary.
"Microsoft will work with the Government of Jharkhand to support the development of cloud and mobile-based solutions and support the use of machine learning and advanced visualization to help solve challenges in the fields of agriculture and education," said Umesh Prasad Sah, information technology director of Jharkhand's IT and e-governance department.
The state currently uses an IT infrastructure to provide citizen services and drive technology programs such as Skill India and Digital India.
The company collaborates with various state government customers across India to help them manage digital infrastructure, public services and administrative and governance operations.