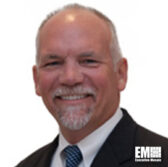 Kirk Dye transitioned in February 2016 to a new role as federal civilian business leader for Engility Corp. after nearly two years as senior vice president of human capital strategies at the Chantilly, Va.-based government services contractor.
Engility landed a pair of major civilian contract wins in 2016 as part of the company's new emphasis on large technical services programs: a potential five-year, $369 million award from the Transportation Department and a separate five-year booking worth up to $112 million with the Food and Drug Administration.
Dye recently spoke to ExecutiveBiz for this conversation to offer insight into both programs, how the company sees those as key in its shift toward larger, highly-technical programs and gives perspective on his time as human resource leader for Engility along with advice on how to tie HR strategies with larger business goals.
ExecutiveBiz: Which areas within civilian have you focused on in the past year?
Kirk Dye: My initial focus was understanding our customers and the capabilities we provide to them. After understanding the scope of the capabilities and expertise we brought to our customers, I established a vision and strategy for how we would execute and grow our capabilities with our customers.
Engility"™s FedCiv group includes a diverse set of agencies with a wide range of missions. I"™m really proud of the work we do and the men and women in our team. We support the Domestic National Security Strategy and work on programs that impact Americans"™ lives — from modernizing our nation"™s critical infrastructure to delivering health care breakthroughs using high performance computing.
We develop solutions in the areas of travel/border security, counterterrorism, scientific computing, cyber resiliency, acquisition support, systems engineering, and data analytics to support transportation, public safety, health and citizen services and financial systems.
ExecutiveBiz: How does the civilian market tie into Engility's larger highly-technical services strategy?
Kirk Dye: Just like other parts of Engility"™s business, we are focused on our customer"™s missions, and we work side-side with our federal civilian customers to solve our nation"™s toughest challenges and help them capitalize on opportunities. We understand the domain and where highly technical services are needed to advance their mission.
We leverage this domain knowledge across the organization to bring these highly technical capabilities to bear on their problems. Our team members have a wide-range of highly technical, and, in some cases, highly specialized expertise in several areas like scientific computing; high-performance computing; chemical, biological, radiation, nuclear and explosive capabilities; and agile software development.
ExecutiveBiz: Which new areas of work did Engility gain in the DOT Volpe Center contract win?
Kirk Dye: We have provided services to the Transportation Department's Volpe Center for many years, and we"™re honored that they continue to have confidence in Engility"™s expertise and chose us to support this very important enterprise modernization effort. Air traffic is so critical to our economy, especially with our strong reliance on online commerce and our global trade environment.
The goals for the most recent DOT contracts are to modernize our nation"™s air traffic management system and give the FAA tools to manage down gridlock from severe weather, improve efficiencies and enhance safety. The recent wins have expanded Engility"™s support to their missions in the areas of: real-time communication, navigation, surveillance, and decision support systems to support aviation operations throughout the nation and the world.
We expanded our program management, financial management, standards, rulemaking, systems engineering, operations support, field engineering and flight test support.
ExecutiveBiz: What are agencies like the FDA looking to do with high-performance computing and workforces such as Engility's?
Kirk Dye: I"™m really proud that we are partnered with the FDA in protecting the public health by ensuring the safety, effectiveness and security of human and veterinary drugs, biological products, and medical devices, ensuring the safety of foods, cosmetics, and radiation emitting products, and regulating tobacco products.
We provide the high performance computing capabilities that the FDA relies on to conduct their analyses and determine the effectiveness and safety of products in a timely manner to safeguard public health and advance regulatory science.
Engility"™s team of experts provide capabilities including systems engineering for scientific computing requirements, computational science/bioinformatics, scientific computing security, operations and maintenance, and technical support.
ExecutiveBiz: Going back to your prior HR position, how did you link human capital with Engility's business strategy? What tips do you have for other HR leaders on that?
Kirk Dye: In the services industry, it"™s all about the talent and their ability to provide the expertise required by our customers to accomplish the mission. People are the capability we provide. It is key that we equip our talented men and women with a vibrant workplace and the support necessary to provide services to these critical missions. This requires providing the environment to support them and their families.
Providing the work environment, benefits, learning opportunities, rewards, and career opportunities they need is essential to enable them to be their best and use their talents to help our nation. It is incumbent on Engility to provide that support, and grow our capabilities to support those employee needs.
Attracting, developing and retaining talent is not just an HR responsibility. Everyone from the company"™s executives to the line managers, peers and individual contributors all play an important role. For HR leaders, it is critical that they work closely with the operations to understand the needs of their employees and their customers"™ expectations.
This can be more challenging than it appears because different customers require varying expectations of their support. The operation leads must work with HR to ensure that these expectations are met and that their employees understand the business environment and tradeoffs that are made in providing the needed service offerings to them.
Having a full understanding of the operational needs and the impact of what HR provides can enable the best business solutions to our talent and ultimately our customers.