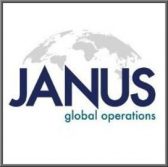 Janus Global Operations has destroyed or recovered more than 440,000 landmines and unexploded ordnance items the company found throughout conducted projects in multiple countries and conflict areas in 2016.
JGO said Friday that it has swept approximately 36 square miles of landmine and unexploded ordnance last year on behalf of the U.S. government, foreign allies and the firm's commercial clients in the gas, mining and oil sectors.
"Our clients, whether governmental or commercial, are seeking the safest possible environment in which to conduct their business and to protect their employees," said Matt Kaye, president and CEO of Janus Global Operations.
"We're glad to be in a position to serve them, to participate in making former conflict areas safe, and to play a role in combating violent extremism by fostering local employment and allowing displaced populations to return home and resume their lives."
In 2016, Janus helped the Iraqi-Kurdistan Mine Action Agency detect and mitigate more than 1,240 explosive devices from nearly 162 acres of land as well as collaborated with the U.S. Army team to dispose of more than 5,000 tons of munitions and explosive remnants.
The company also swept unexploded ordnance items on former U.S. military firing ranges and multiple locations in Afghanistan, Iraq and Korea.