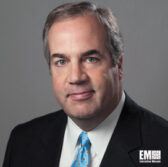 Iridium Communications aims to launch the second batch of 10 Iridium NEXT satellites to low Earth orbit in mid-June aboard a SpaceX Falcon 9 rocket.
The satellite communications company said Wednesday the original schedule for the second mission moved from mid-April due to a backlog in the SpaceX launch manifest.
"Even with this eight-week shift, SpaceX's targeted schedule completes our constellation in mid-2018," said Iridium CEO Matt Desch.
"[We]Â are eager to maintain the momentum until our network is completed."
The first batch of 10 Iridium NEXT satellites launched in January and transmitted signals to ground control as part of a potential $3 billion program that would replace an existing satellite communications network that serves both government and commercial customers.
Iridium said the first satellite from the initial launch connected into its global LEO constellation via its crosslinks and will soon become operational.
Scott Smith, chief operating officer at Iridium, also noted that satellite testing and validation activities are ongoing and ahead of schedule.
SpaceX will launch the remainder of the next-generation satellite constellation in six subsequent batches with two-month intervals, Iridium added.