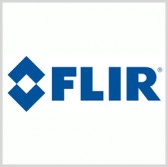 FLIR Systems has secured a potential $50 million indefinite-delivery, indefinite-quantity contract to supply marine electronic systems to the U.S. Coast Guard's Command, Control and Communications Engineering Center.
The company said Wednesday the Scalable Integrated Navigation Systems 2 contract covers the delivery of electronic systems such as Raymarine multifunction navigation displays, autopilots, radars, remote instrument displays and sonars that will be standard fit on more than 2,000 Coast Guard vessels.
The components will be integrated with a Raymarine Lighthouse operating system and include features customized for the service branch.
"We are very pleased to have been chosen by the U.S. Coast Guard as their supplier for the next generation of advanced situational awareness and marine navigation equipment," said Andy Teich, president and CEO of FLIR.
SINS-2 products are designed to work with current FLIR M-Series and SeaFLIR thermal imaging cameras used on the service branch's boats and cutters.