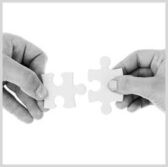 A new report from EY says that the deal value of global technology mergers and acquisitions reached an all-time high of $466.6 billion due to digital transformation trends.
EY said Thursday its "Global technology M&A report: October-December 2016 and year in review" study found that disruptive cloud, mobile, social and big data analytics technologies drove the 2016 deal value and will continue to foster M&A deals this year.
"Companies should prepare for new disruptions, including artificial intelligence and machine learning, which could push dealmaking even higher late in the year and in 2018," said Jeff Liu, EY global technology industry leader.
The report found that the 2016 deal value was 2 percent higher than the 2015 record of $459.6 billion and that the fourth quarter deal value dropped 38 percent year-over-year to $117.2 billion.
Full-year deal volume decreased 5Â percent in 2016 to 3,796 deals and 4Q16Â transactions declined 7Â percent to 844 deals, the study revealed.
Liu said he does not expect the deal volume drop to lead to a long-term decline in dealmaking since "digital disruption [is] still in its infancy" and internet of things-related deals are growing.
IoT deal value reached $103.4 billion in 2016 and 55 percent of that value is comprised of connected car deals, according to the report.
Semiconductor targets reached nearly $125 billion in 2016 due to the rise of IoT and automobile-driven dealmaking in 2015.
Buyers outside of the technology sector acquired 23 percent of 2016 all-deal aggregate value, which increased from 12 percent in 2015.