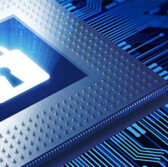 The Defense Department has added Fortinet's firewall to the Commercial Solutions for Classified Programs Components List that authorizes the implementation of the platform in government networks that store highly sensitive data.
Fortinet said Wednesday its FortiGate Enterprise Firewall secured the CSfC Components List status after DoD validated the platform against three Common Criteria Protection Profiles that seek to ensure whether security tools work to protect critical infrastructure and classified government data.
The Common Criteria Protection Profiles include the Collaborative Protection Profile for Stateful Traffic Filter Firewalls Version 1.0, Extended Package for Intrusion Prevention Systems Version 2.1 and EP-VPN Gateway Version 2.0.
The company said its FortiGate Enterprise Firewalls run on the FortiOS 5.4.2 operating system and comply with DoD's Unified Capabilities, National Institute of Standards and Technology's FIPS 140-2 and other government certification requirements.