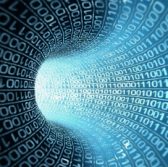 CSRA and Perspica have partnered to offer federal government customers an artificial intelligence-powered analytics technology designed to process and analyze large amounts of data.
Both companies formed the alliance through CSRA's Emerging Technology initiative and will use Perspica's predictive analytics tool in efforts to help customer agencies identify threats that could cause service outages or performance decline, CSRA said Wednesday.
Perspica's analytics platform works to integrate behavior profiles with machine learning algorithms to learn the behavior of government services, issue early warning indicators, prevent or lessen the time it takes to repair outages, identify a root cause and suggest a resolution.
"Our strategy is to forge strong partnerships with industry leaders and domain experts in order to lead government customers to the next stage of their digital journey," said Yogesh Khanna, CSRA chief technology officer.
Falls Church, Virginia-based CSRA incorporates the company's federal government experience with modern tools under the Emerging Technology initiative to help customers optimize mission results.