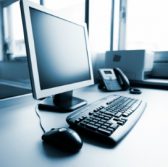 Computer Sciences Corp. has announced plans to set up a new office in Adelaide, South Australia, after it received a seven-year contract to provide desktop computers, tablets, laptops and other digital devices as well as end-user computing services to government agencies in the state.
CSC will make a $5 million investment to establish the new office in a move that will add 400 more jobs to the Australian state, South Australian Premier Jay Weatherill's office said in a news release published Thursday.
Weatherill said the government expects the contract to result in approximately $11 million in annual cost savings and over $30 million in job creation-related investments by the state's small and medium-sized enterprises as they work with CSC on the contract through a local partner network.
He noted that the contract also aims to provide employment and reskilling support to up to 30 General Motors Holden employees.
CSC retained its international public sector business after it spun off its U.S. government services business, which now operates as CSRA.
The news on the Adelaide office comes a day after CSC announced that the new company that will form out of the merger with Hewlett Packard Enterprise's enterprise services segment will carry the DXC Technology name upon the transaction's closure on April 3.