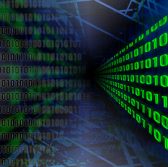 The Consumer Financial Protection Bureau wants information on the potential applications of alternative financial data and modeling approaches in the credit process.
Responses to the request for information could help CFPB understand benefits and risks related to financial service providers' use of alternative data and modeling techniques, the bureau said in a notice published Feb. 21.
CFPB wants information on existing and future market developments and the impact of these developments on the marketplace and consumers and could also consider initiatives that will support the "responsible use" of such techniques.
The bureau seeks to understand consumer preferences, views and concerns as well as ways that market participants could mitigate financial risks to consumers.
The RFI primarily seeks information related to consumer products and services but the bureau said it will also accept responses on alternative data and modeling techniques in business lending markets.
Responses may come from individual consumers; consumer, civil rights, and privacy advocates; community development and service organizations; consumer reporting agencies; data brokers and aggregators; and other interested parties.
Interested participants can submit responses through May 19.