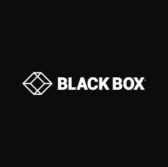 Black Box has secured a $15 million contract from the Naval Supply Systems Command to provide consolidated area telephone systems support to the U.S. Navy.
The company said Thursday it will help NAVSUP to modernize and sustain the service branch's telephone systems within San Diego as well as assist in efforts to increase naval communications capacity in the region.
"We are honored to have been selected and pleased to expand our ongoing work with the Navy to now include sustainment and transformation support of their voice platforms and services in the greater San Diego area," said Jeff Murray, Black Box vice president of government solutions.
"Our job is to assure that our communications and security systems and services support the mission of the U.S. Navy worldwide," Murray added.
The CATS program is part of Navy's ongoing initiative to boost C4I capacity at naval bases.
Black Box added it will help modernize the branch's systems across various platforms with a partner that has the capacity to provide systems support and integration services to Defense Department-approved voice and unified communications platforms.