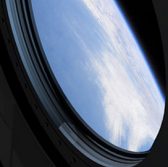 NASA has awarded a contract to a subsidiary of The Aerospace Corp. to support the extravehicular activities project office within the space agency's Johnson Space Center.
The Aerospace Corp. said Thursday Vaeros' human space flight directorate will work to help NASA consolidate contracts and assist in the management of future acquisitions, maintenance of proprietary data and mitigation of conflict of interest issues.
"The primary job will be the support of the planning, provisioning and execution of spacewalks on board the International Space Station to support systems servicing and ISS payload objectives," said Jeffrey Hanley, principal director of human exploration and space flight at The Aerospace Corp.
The company added it will fill 16 technical and support positions over the next two to three months to work on the contract.
It noted that its senior management officials will head to Houston to observe the next EVA mission on the ISS slated for March from the mission control center at Johnson Space Center.
Vaeros offers biomedical technologies, critical infrastructure resilience, green technology, modeling and simulation services, remote sensing, spectrum management, technology consulting, unmanned aerial system testbed and venture risk assessment support.