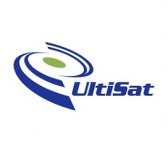 UltiSat has received a task order from the Defense Information Systems Agency to provide Ku-band bandwidth capacity to the National Geospatial-Intelligence Agency's deployable communications systems.
The company said Friday it will offer Ku-band bandwidth and backhaul services in both continental and outside continental U.S. to support NDCS GEOINT operations around the world.
The commercial satellite communications transponded capacity task order was awarded via the Future COMSATCOM Services Acquisition Schedule 70 contract vehicle.
"We are excited to partner with the NGA to support their critical mission responding to worldwide crisis or conflict events," said Steve Roth, program director of UltiSat.
Roth added the company seeks to help NGA meet its operational objectives and provide connectivity between the agency's deployed communications systems and core network infrastructure.