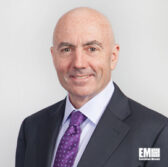 SAP National Security Services CEO Mark Testoni has said he believes the inauguration of Donald Trump as U.S. president can present a three-fold challenge to authorities as they work to ensure both physical and cyber security, Fox News reported Thursday.
Testoni told Fox News in an email that authorities have responsibilities to protect the physical location of the inauguration, track protest activities in case of disturbances and  secure cyber infrastructure.
James Rogers writes the Secret Service plans to deploy cybersecurity personnel throughout Washington to monitor critical systems along the inaugural parade route and in areas that Trump and incoming Vice President Mike Pence are scheduled to visit.