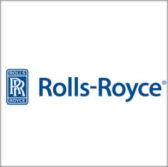 Rolls Royce has been awarded a contract to produce engines and waterjets for two vessels Intermarine is constructing for the special forces of Italy's navy.
The Italian navy's operational incursion group will use the high-speed, multipurpose vessels to conduct maritime traffic control, anti-piracy, personnel evacuation and anti-human trafficking missions, Rolls Royce said Wednesday.
Don Roussinos, president of Rolls-Royce's naval business, said the company invests in technologies it believes can support complex operations of naval customers.
The UNPAV vessels will be fitted with three MTU 2000 series diesel engines that will connect to three Kamewa S4 water jets.