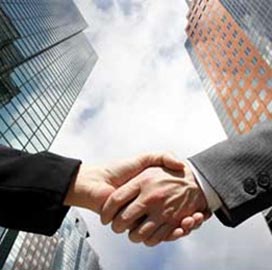 The Naval Surface Warfare Center's Indian Head explosive ordnance disposal technology division has partnered with Nammo Group's U.S.-based subsidiary Nammo Energetics Indian Head to produce rocket motors and warheads.
The public-private collaboration is authorized under NSWC IHEODTD's Center for Industrial and Technical Excellence designation, the Naval Sea Systems Command said Jan. 20.
"Under this 30-year partnership, Nammo Energetics Indian Head will address under-utilized capacity in our Cast Plant to manufacture rocket motors and warheads," said NSWC IHEODTD Technical Director Ashley Johnson.
Nammo CEO Morten Brandtzaeg said the agreement provides an opportunity for the company to create jobs in Maryland and become a part of the U.S. national technology industrial base.
CITE is a statutory authority that permits public-private partnerships to carry out work related to NAVSEA's core competencies.
The designation helps the U.S. Navy maintain an organic energetics portfolio and manage under-utilized resources, according to the command.
NSWC IHEODTD obtained CITE designation in May 2014 for core competencies such as energetics, ordnance, naval gun systems, EOD technologies, ordnance packaging, handling, storage and transportation.
Raufoss, Norway-headquartered Nammo offers shoulder-launched munitions systems, military and sports ammunition, rocket motors and demilitarization services.