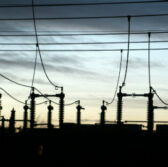 Leidos will act as the exclusive representative and provider of a Fugro-developed utility asset management system to North American markets under a multiyear partnership agreement between the two companies.
Leidos said Thursday it will offer Fugro's Roames platform that works to help utility operators remotely investigate the condition and performance of geographically distributed assets.
The cloud-based platform employs analytics, visualization and simulation tools for clients to manage their grid asset investments and make enterprise-level maintenance decisions.
Angie Heise, president of Leidos' civil group, said that the partnership offers an opportunity for the company to combine its data analytics and grid service offerings with Fugro's digital asset management technology.
Roames' digital asset model is designed to integrate with various enterprise systems as well as help users extract information from existing data sets and access the information via mobile applications.
Netherlands-based Fugro offers geo-intelligence and asset integrity platforms and services designed to help customers design, build and maintain infrastructure systems.