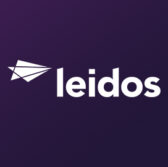 The U.S. Army has awarded Leidos a one-year, $22 million delivery order to provide terrain data and battlefield equipment to support training environments for the military branch's simulation systems.
Leidos said Wednesday it will perform work in Orlando, Florida, under the delivery order that was awarded through the Army's Synthetic Environment Core Common Virtual Environment Management indefinite-delivery/indefinite-quantity contract.
Mike Chagnon, president of Leidos' advanced solutions group, said the company will leverage its experience in systems engineering, software signal and image processing and custom system integration in order to provide a range of simulation technology to warfighters.
The SE Core CVEM system is designed to generate simulations and integrate with live, virtual, constructive and gaming platforms that work to ensure a "Fair Fight" in training.