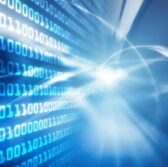 The U.S. Air Force's 402nd Software Maintenance Group has awarded IndraSoft a five-year, $38 million task order for software sustainment and development, laboratory, cybersecurity and systems engineering services.
The company said Wednesday it will provide support services for SMXG's operational flight programs, test program sets, mission support and intelligence, surveillance and reconnaissance business lines at Robins Air Force Base, Georgia.
"It is exciting to support the 402nd SMXG as it transcends traditional software support to include the design, development and upgrading of avionics software in major weapons systems such as F-15, C-5, C-130 and C-17," said Pierre Monacelli, vice president of operations at IndraSoft.
IndraSoft President Raj Lingam said the task order will help the company to expand its Capability Maturity Model Integration-based digital offerings in agile software development, cybersecurity, data analytics and infrastructure.