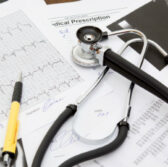 IBM's Watson Health unit and the Food and Drug Administration have entered into a two-year research agreement to study the use of blockchain technology to facilitate a secure exchange of health data.
The company said Wednesday the partnership will initially focus on oncology-related information and look into the exchange of owner-mediated data from sources such as electronic medical records, clinical trials and mobile, wearable and connected devices.
"Blockchain technology provides a highly secure, decentralized framework for data sharing that will accelerate innovation throughout the [healthcare] industry," said Shahram Ebadollahi, vice president for innovations and chief science officer at IBM Watson Health.
IBM added it will work to provide blockchain expertise to help create a secure, owner-mediated data-sharing infrastructure as the research initiative seeks to study ways to utilize large volumes of biomedical and healthcare data to build on public health.
IBM and FDA aim to share initial research results later this year.