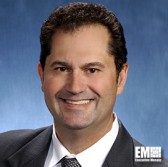 Harris will produce a set of electronic warfare systems for Morocco's F-16 fighter jets as part of a potential $91 million indefinite-delivery/indefinite-quantity contract the U.S. Air Force awarded in November 2016.
The company said Tuesday it will equip the Moroccan air force's F-16s with the AN/ALQ-211 Advanced Integrated Defensive Electronic Warfare Suite in an effort to help defend the aircraft against electronic threats.
Ed Zoiss, president of Harris' electronic systems business, said AIDEWS is designed with integrated radar warning and radio frequency countermeasures and that the company aims to rapidly deploy the technology to support Morocco's fighter pilots and missions.
Harris said five other U.S. international allies also seek to adopt AIDEWS.