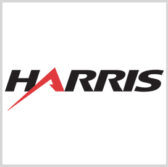 The National Spectrum Consortium has awarded Harris a three-year contract to produce a narrowband mode of the Defense Department's Soldier Radio Waveform.
Harris said Wednesday the narrowband SRW will be designed to help reduce spectrum requirements for the deployment of an infantry brigade combat team and expand the warfighter"™s point-to-point communications range.
"The new narrowband waveform is part of the U.S. Army"™s continued modernization efforts that are providing warfighters with ever-increasing capabilities," said Chris Young, president of Harris"™ communication systems.
DoD intends for the narrowband mode to provide electronic counter-countermeasures and scale network capacity to permit additional users on the network.