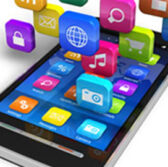 DLT Solutions and Veracode have signed a partnership agreement to offer public sector customers a technology platform designed to secure applications.
The Veracode Application Security Platform works to help users scan an application's components and provides a central repository of results on the risk posture of each application, DLT said Thursday.
Jeremy Young, vice president of DLT's cybersecurity business, said partnership aims to help agencies increase the security of their applications with technology.
Veracode's cloud-based platform is designed to also generate reports and executive-level insights meant to help  customers prioritize measures, see changes in risks and compare progress between different teams and users.