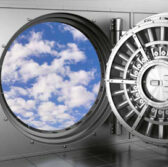 DLT Solutions and Evident.io have teamed up to offer a tool designed to help government clients secure their cloud infrastructure.
Both companies will provide public sector clients with the Evident Security Platform that works to assess security misconfigurations and detect vulnerabilities in Amazon Web Services public cloud environments through collection and analysis of application programming interface metadata, the companies said Tuesday.
The partnership with Evident.io seeks to help DLT customers "fulfill their portion of the AWS shared responsibility security model," said Gary Danoff, senior vice president of cloud solutions at DLT.
ESP also has customizable dashboards and compliance reporting functions.
Evident.io"™s security platform works to provide users detailed reports on affected resources, attribution and other risks as well as guided remediation steps to address vulnerabilities in cloud infrastructure.