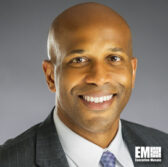 DigitalGlobe has announced that top five developers won $35,000 in total prizes as part of a challenge to develop machine learning algorithms through the use of high-resolution satellite imagery.
DigitalGlobe said Tuesday the winning algorithms of the inaugural SpaceNet Challenge were selected out of 242 platforms submitted by 42 developers and will be released to the open-source community via the SpaceNet GitHub repository.
TopCoder hosted the SpaceNet Challenge, which kicked off in November.
Tony Frazier, senior vice president for government solutions at DigitalGlobe, said the SpaceNet challenge works to attract data scientists and developers across the world to contribute to the geospatial intelligence community.
"We are really thrilled by the developers"™ level of engagement to use DigitalGlobe imagery, training data, and open-source code to create innovative algorithms," Frazier added.
DigitalGlobe will also launch a follow-on SpaceNet competition that will allow developers to create algorithms based on building footprints worldwide and 30-centimeter imagery from the company"™s WorldView-3 satellite.
DigitalGlobe announced the results of the first SpaceNet Challenge five months after it introduced the SpaceNet web-based repository of satellite imagery with CosmiQ Works, NVIDIA and Amazon Web Services.
The Westminster, Colorado-based satellite imagery provider also noted that the public can now access the Points of Interest dataset for Rio de Janeiro, Brazil, through SpaceNet on AWS.