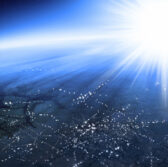 Deloitte has joined a coalition of specialists and companies with the goal to accelerate the development of smart cities in the U.S.
The professional services firm said Tuesday it will serve as a lead partner in the Smart Cities Council and work with the organization's advisers and members in efforts to guide cities through investments that could foster sustainable economic development.
The council launched the Smart Cities Council Readiness Challenge Grants program that aims to help five U.S. cities implement smart technologies to support innovation, inclusion and investment in their areas.
Winners will undergo a one-day readiness workshop where council experts, members and advisers will assist in the development of a smart city roadmap that will take into account each city's priorities, long-term goals and existing technologies, Deloitte noted.
The company's Center for Government Insights also launched a website that features smart city trends and case studies as well as Deloitte client experiences and thought leadership.