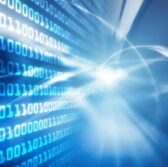 Decisive Analytics has received a contract of an undisclosed value to develop target detection and typing manifold algorithms for the remote sensing system directorate of the U.S. Air Force's Space and Missile Systems Center.
The company said Tuesday it will incorporate algorithms into the Tools, Applications and Processing laboratory's open framework architecture in an effort to help the military branch detect targets in real time.
SMC/RS supports the development and deployment of systems at the Air Force's Overhead Persistent Infrared Battlespace Awareness Center.
Richard Adleson, vice president of Decisive Analytics' intelligent systems business, said the algorithms will be used by the 460th Space Wing for daily battlespace awareness operations.
The contract was awarded through a Small Business Innovation Research Phase III program.