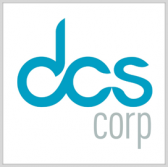 DCS Corp. has won a one-year, $10.5 million contract from the U.S. Navy to provide a range of technical services to the Naval Air Warfare Center Aircraft Division's air vehicle test and evaluation division.
The Defense Department said Tuesday the contract covers up to 166,848 man-hours of test engineering, test support, ground and flight test conduct, test and evaluation analysis and division administration support.
Work will occur at NAWCAD headquarters in Patuxent River, Maryland, through February 2018.
The contract was awarded through an online-based competitive procurement with four offers received.
NAWCAD will obligate $3 million at the time of award from the Navy's fiscal 2017 working capital funds.