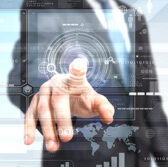 Cherokee Information Services has been awarded a four-year, $33.6 million contract to support the Defense Threat Reduction Agency's defense stockpile management system.
The company will perform work at Fort Belvoir in Virginia and at Kirkland Air Force Base in New Mexico through Jan. 25, 2021, the Defense Department said Tuesday.
DTRA obligated $1.5 million in fiscal 2017 operations and maintenance and research and development funds at the time of award.
The agency received one bid for the cost-plus-award-fee contract through a full and open competition.