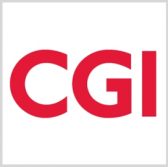 CGI has secured a three-year, $6.1 million contract to design and operate a cloud-based system for England's environment agency to generate and disseminate flood forecasts.
The company said Tuesday that EA's Future Flood Forecasting System will be designed to run on Microsoft's Azure Cloud platform and employ rich data analysis and visualization technologies.
CGI will base FFFS on the company's Digital Insight Platform to support data analytics and management functions and integrate Mapcite's map-based data visualization tool into the system in an effort to help EA predict flood impacts on high-risk areas such as hospitals and schools.
The U.K.-based Center for Ecology and Hydrology will offer expertise to ensure that CGI will incorporate hydrology and forecast models in the platform.
Craig Woolhouse, deputy director for flood incident management at EA, said the system will work to centralize regional systems to help accelerate forecast monitoring.
Elwyn Jones, vice president of U.K. central government and justice at CGI, said the company plans to build the system using agile methodology.