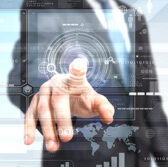 Carahsoft Technology will offer TransUnion's investigative and risk management, identity authentication and verification systems to the public sector through the contract vehicles run by the General Services Administration and NASA.
TransUnion said Wednesday its TLOxp product offering will be available to government agencies via the GSA Schedule 70 and NASA Solutions for Enterprise-Wide Procurement contracts.
TLOxp will work to help agencies authenticate identities, detect fraud and protect citizen"™s interests, TransUnion added.
"We are pleased to partner with Carahsoft and its ecosystem of reseller partners to offer government agencies powerful resources for both locating and researching connections between individuals, businesses and assets as well as preventing instances of cyber fraud by identifying suspicious behavioral patterns," said Kevin Kottman, vice president of TransUnion"™s government information solutions business.
"We look forward to continuing to work with the TransUnion team to drive demand for its products throughout the public sector marketplace," said Michael Shrader, vice president of emerging technologies at Carahsoft.