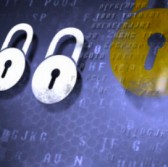 BAE Systems and digital communications firm O2 have partnered to offer a managed  security service for enterprise clients to protect internet-enabled devices against cyber threats.
The device-to-cloud cybersecurity offering is designed to support customers' network and processes as a stand-alone platform or in combination with the O2 Gateway integrated network, BAE said Tuesday.
O2 Gateway works to integrate mobile, fixed and Wi-Fi networks on a single platform.
Scott Mcvicar, general manager for Europe, Middle East and African region at BAE's applied intelligence unit, said the company aims to identify threats for O2 customers to prevent "business critical issues."
The partnership will also give O2 customers access to BAE's managed security and cyber technical services.
O2 aims to expand its portfolio of cybersecurity, infrastructure, mobility and advanced security operations center services ahead of the May 2018 implementation of the European Union's General Data Protection Regulation.