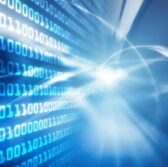 The Department of Health and Human Services has awarded REI Systems a potential two-year contract to continue to provide SharePoint collaboration platform support services to the information technology office at HHS' Health Resources and Service Administration agency.
REI said Dec. 5 it will help HRSA OIT to maintain the SharePoint 2013 server farm, provide customer support and update multiple enterprise websites for the department  under the recompete contract.
Work will be performed remotely at the HRSA headquarters in Rockville, Maryland, and also include SharePoint development, graphics and design, business requirements collection and analysis, end user support and farm administration services.
The services are meant to aid HRSA"™s bureaus in efforts to implement administrative and programmatic functions through HRSA"™s SharePoint-powered intranet.
"REI is excited to continue supporting HRSA OIT"™s Division of Enterprise Solutions and Applications Management (DESAM) in providing custom solutions and customer service to help HRSA"™s Bureaus/Offices use and adopt SharePoint for day-to day back office needs," says Payal Minstry, program manager of REI"™s HRSA division.
"Our goal is to support DESAM in it"™s vision to promote and increase adoption on SharePoint as a true enterprise collaboration tool," Minstry added.
REI has provided SharePoint support services to the agency since 2013.