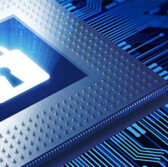 Parsons' Secure Mission Solutions subsidiary has secured a five-year task order from the General Services Administration to provide support services for the U.S. Cyber Command.
Parsons said Wednesday it will help USCYBERCOM address its capability development group's requirements through research and development, engineering, test and evaluation, information technology and professional services.
"This award continues our longstanding support of USCYBERCOM"™s mission to ensure the continued integrity of the Department of Defense Information Network and access to cyberspace," said Carey Smith, Parsons federal group  president.
The company won the Command, Control, Communications, Computers, and Capabilities Development Support Services task order under a potential $460 million indefinite-delivery/indefinite-quantity contract originally awarded in May.
Parsons said it has supported cybersecurity efforts of the company's federal customers over the past three decades.