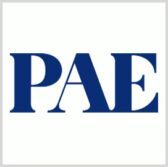 PAE has received a contract to provide maritime surveillance support to the government of Tunisia in North Africa as part of the U.S. Navy's Regional Maritime Awareness Capability program that looks to bolster the maritime domain awareness of host nations.
The company said Monday it will help provide command, control, communications and surveillance services through the program to help the Tunisian navy monitor the country's territorial waters.
"PAE will survey, design, install and test the capability as well as provide the training and transition to the host nation as part of the contract," added Kenneth Myers, president of PAE's national security solutions unit.
Andrei Gugiu, director at PAE National Security Solutions, noted PAE will utilize a system design approach based on end user requirements as well as a product-agnostic methodology for the program.
The Tunisia RMAC project will work to generate a common operating architecture that combines data from multiple maritime sensors and facilitates maritime domain awareness to track small and large vessels and allow the country's navy to respond to maritime threats and incidents, PAE said.