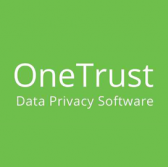 Atlanta-based privacy management software provider OneTrust and the International Association of Privacy Professionals have partnered to launch the U.S. Federal Agency privacy threshold analysis and privacy impact assessment templates for members via the IAPP-OneTrust comprehensive PIA platform.
OneTrust said Wednesday the launch aims to build on existing privacy management systems that the team offers and adds to previous services such as the Comprehensive PIA Platform and EU Data Transfer Kit.
"We're excited to be able to offer these new templates to our many U.S. government members via OneTrust to help them meet the new bar for privacy professionalism being set by the U.S. government with efforts like the Federal Privacy Council and OMB Circular A-130," said J. Trevor Hughes, IAPP president and CEO.
"The launch of the U.S. Federal Agency templates for IAPP further demonstrates our commitment to serving the unique needs of privacy professionals in specific sectors through a common technology platform," added Kabir Barday, OneTrust CEO.
OneTrust sought to automate the Privacy Threshold Analysis and the Privacy Impact Assessment questionnaires, both of which are based on the Department of Homeland Security's public templates.
The PTA is designed to help agencies determine their need to conduct a PIA or a System of Records Notice under the E-Government Act of 2002.