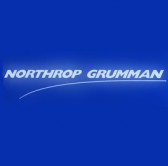 Northrop Grumman's information systems business has secured a $55.3 million  contract modification to provide comprehensive support services for an airborne communications platform of the U.S. Air Force.
The Defense Department said Friday the modification covers aircraft subsystems,  facilities, personnel and support equipment for the Battlefield Airborne Communications Node E-11A system.
DoD noted that the Air Force Life Cycle Management will obligate the full amount of the modification from the military branch's fiscal year 2017 operations and maintenance overseas contingency funds.
The company will perform work in San Diego and other international locations through Jan. 23, 2018.
The Battlefield Airborne Communications Node is designed to integrate with the Northrop-built RQ-4 Global Hawk unmanned aerial system to provide warfighters with information on the battlefield and help address communication gaps.