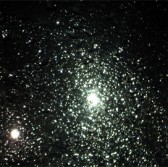 NASA has begun to solicit proposals for a robotic planetary mission that the space agency aims to launch by the mid-2020s.
The agency said Friday the future program will serve as the fourth mission under NASA's New Frontiers portfolio that includes the New Horizons mission to Pluto and the Kuiper Belt; the Juno mission to Jupiter; and the OSIRIS-REx asteroid sample return mission.
NASA seeks proposals on investigations that fall under six themes such as comet surface sample return; Lunar South Pole Aitken basin sample return; ocean exploration within Saturn's Titan and/or Enceladus moons; Saturn probe; Trojan asteroid tour and rendezvous; and Venus in situ explorer.
The themes are based on the National Research Council's planetary decadal survey titled Visions and Voyages for Planetary Science in the Decade 2013-2022.
New Frontiers investigations should align with NASA's planetary science objectives in the 2014 NASA Strategic Plan and the 2014 NASA Science Plan, the agency noted.
Interested participants can submit proposals until Apr. 28, 2017 and finalists will be selected in the fall of 2017.
Finalists must submit Phase A concept study reports by December 2018 from which NASA will pick one New Frontiers investigation to proceed with mission phases.
New Frontiers facilitates principal investigator-led space science investigations under NASA science mission directorate's planetary program with a development cost cap of approximately $1 billion.
The principal investigator will oversee scientific research and spacecraft development.