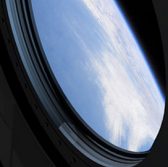 NASA has launched a solicitation for a new round of proposals to support the continuation of projects selected for the first phase of the agency's Innovative Advanced Concepts program.
Present and previously-awarded NIAC Phase I partners who have not completed their Phase II studies may submit their proposals until Feb. 3, 2017, the space agency said Monday.
"[Phase II proposals] show us how the NIAC Fellows plan to move their Phase I concepts forward," said Jason Derleth, program executive for NIAC under NASA's space technology mission directorate.
NIAC funds new concepts the agency sees with potential to help advance aerospace missions, adopt new capacities and develop new approaches to build and operate aerospace systems.
NASA chose 13 NIAC Phase 1 projects in April to support studies that focused on methods to address demand for beyond low-Earth orbit exploration.