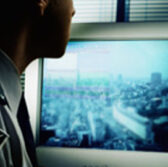 Lockheed Martin's energy business has agreed to act as a reseller for N-Dimension Solutions"™ security monitoring and assessment offerings to utilities, industrial sector enterprises and government agencies.
N-Dimension Solutions"™ N-Sentinel monitoring and vulnerability assessment services work to scan network traffic and provide threat intelligence and guidance on actions to mitigate the risks, N-Dimension said Monday.
Lockheed views N-Sentinel managed services as a potential complementary offering to services and technologies the defense contractor's energy unit provides.
Brad Luna, senior vice president of sales at N-Dimension, said N-Sentinel is designed to help fulfill utilities"™ requirements for continuous threat vigilance.
N-Dimension"™s services work to help users evaluate networked endpoint devices, detect vulnerabilities in operating systems and applications and protect energy networks from cyber threats.