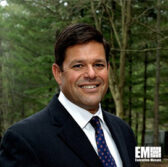 Janus Global Operations has identified and destroyed 1,246 landmines and other unexploded ordnance in support of the Iraqi-Kurdistan Mine Action Agency's demining project in Kurdistan, Iraq.
JGO said Thursday its explosives detection teams under the Sterling Global Operations unit conducted the demining task in the Erbil, Duhok and Sulaymaniyah provinces of Kurdistan.
The company added the cleared land covered an area of 65.5 hectares, which the local Kurdish government will convert into farming and housing areas.
"[Civilians] who enter into these areas are no longer in mortal danger, and what was once inaccessible land will now be used for farming and homes will be built on it," said Alan Weakley, JGO president and chief operating officer.
The demining team, which included 243 Sterling-supervised local national employees, handed over the cleared land during a ceremony Nov. 22.
JGO provides demining services worldwide to help remove threats such as landmines, improvised explosive devices, bombs, artillery shells and other unexploded ordnance.