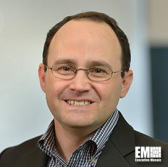 Steve Grobman, chief technology officer at Intel Security, has said that sanctions against Russia for its interference in the U.S. elections through cyber hacking activities could potentially result in "kinetic, conventional shooting war," VentureBeat.com reported Thursday.
"Impacting digital infrastructure beyond the intended target opens the door to draw additional nation states into a conflict," Grobman said.
"This increases risk to civilian populations as countries see the need to retaliate or escalate."
Chris O'Brien writes Grobman also called on U.S. officials to build up the cybersecurity posture of election systems.
"We strongly encourage any effort to expand the definition of the country"™s digital infrastructure to include the nation"™s election systems," Grobman added.
The White House on Thursday imposed sanctions against Russia in relation to its involvement in the presidential elections.
Some of the measures under an amended executive order include the expulsion of 35 Russian diplomats who are believed to be spies, sanctions on Russian intelligence officers and closure of two Russian facilities in Maryland and New York.