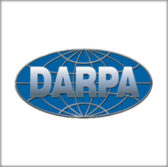 The Defense Advanced Research Projects Agency has commenced the first phase of a project that seeks to build a deployable undersea network that would serve as a means to restore disrupted data links, C4ISR & Networks reported Friday.
Adam Stone writes the Tactical Undersea Network Architectures program drew various ideas from Harris, Northrop Grumman, Raytheon, LGS Innovations and the Lawrence Livermore National Laboratory.
DARPA proposed to create a system of undersea fiber-optic cables to address potential threats that can disrupt tactical networks through various attacks.
The report said that the solicitation for the second phase of the TUNA program will seek partners that can develop and demonstrate an integrated end-to-end network prototype for the system.