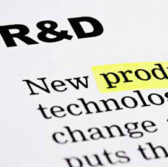 The Transportation Department has awarded Cornell University up to $7 million in funds to lead a research initiative meant to explore technologies that could help reduce potential adverse effects of transportation on public health and the environment, Cornell Chronicle reported Thursday.
Tom Fleischman writes Cornell will lead a consortium of universities as part of the Center for Transportation, Environment and Community Health at the School of Civil and Environmental Engineering to perform research under DOT"™s University Transportation Center program.
Oliver Gao, associate professor of civil and environmental engineering at Cornell, will serve as the principal investigator for the center.
"CTECH will advance transportation sustainability in its broader human and environmental contexts," Gao said.
Fleischman writes CTECH will apply behavioral and economic sciences, information technology, and environmental and transportation sciences in efforts to sustain the mobility of people and goods without sacrificing the environment and public health.
Cornell will work with the University of California – Davis, the University of Texas at El Paso and the University of South Florida, among others, as part of CTECH.
Sens. Charles Schumer (D-New York) and Kirsten Gillibrand (D-New York) announced the five-year grant Thursday along with the initial $1.4 million awarded to Cornell for the current fiscal year, the report said.