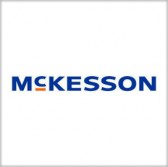 McKesson's health solutions business has received a contract to continue to provide the Centers for Medicare and Medicaid Services access to company-developed criteria for Medicare services auditing programs.
InterQual Criteria works to help administrative law judges, Medicare fiscal intermediaries and administrative contractors, quality improvement organizations and CMS departments to make evidence-based clinical decisions and manage care, McKesson said Monday.
Ventech Solutions will administer the contract on behalf of CMS.
MHS noted that the InterQual clinical development team synthesizes current evidence into a reference decision support tool to assist CMS and its contractors via a hosted system called InterQual Anonymous Review, which provides users an option to complete and save reviews without the exposure of personal protected health information.
San Francisco, California-based McKesson Health Solutions offers healthcare information technology, medication adherence, medical supplies, pharmaceutical distribution, pharmacy management and supply chain management services.