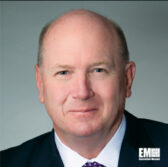 CACI International has received a $31 million task order to help the U.S. Army develop electro-optical/infrared and signals intelligence payload modeling, simulation and training systems for data collection efforts.
The company said Monday it will support technology for the night vision and electronic sensors directorate of the Army Research, Development and Engineering Command"™s communications-electronics research, development and engineering center for three years under the task order.
CACI will develop training systems to support readiness programs for the Army's airborne intelligence, surveillance and reconnaissance tactical units as well as provide pilots and trainers to develop and implement A-ISR programs of instruction for the service branch.
Ken Asbury, president and CEO of CACI, said the task order extends the company"™s effort to help government customers collect actionable intelligence for military decision-makers.
The task order was awarded through the Rapid Response Third Generation contract vehicle.
CERDEC NVESD studies and develops infrared weapon sights and long-range surveillance and target acquisition systems.