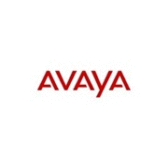 The Indiana Department of Transportation has implemented an Avaya-built network and surveillance technology to monitor traffic flow on the state's urban interstate highways.
Avaya said Wednesday its Fabric Connect system works to provide round-the-clock video feeds from approximately 350 cameras in various locations and helps INDOT personnel to observe road incidents so they can immediately dispatch response teams.
Fabric Connect replaced the department's previous video monitoring network.
The system works to help INDOT view an online map of traffic images in real time, disseminate video feeds to news station partners and display current traffic conditions for travelers.
"With Fabric Connect, we are more efficient; our engineers spend less time troubleshooting so they are able to focus on other business needs," said Ben Fischer, a network engineer at INDOT.