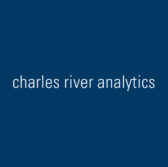 Charles River Analytics has received a potential two-year, $1 million contract from the U.S. Army to develop a new system for the assessment and diagnosis of vestibular indicators of soldier operational readiness.
Charles River said Monday the follow-on ADVISOR contract will fund work to create an in-field vestibular assessment platform that features electromyography, integrated video oculography, responder application, bluetooth wireless data transmission and inertial motion sensors.
"Symptoms of vestibular dysfunction in particular are often missed or misdiagnosed due to a lack of familiarity with the subtleties of impaired vestibular function that can accompany concussions or [mild traumatic brain injury,]" said Michael Jenkins, Charles River senior scientist and principal investigator.
Jenkins added that the company works to design ADVISOR with human factor principles to guide non-otolaryngology personnel through vestibular function assessments simulated on a virtual reality environment that can support in-theater screening.